Le process coating consists of depositing a coating on a solid or fibrous substrate. There are many coating variants: roller (roll-to-roll), squeegee, screen printing, dipping, calendering, etc.
Whatever the type of coating (paint, varnish, plastisol or other), the coating involves various physical phenomena depending finely on the coupling between formulation and process, likely to cause defects and various problems.
The coating process, a subtle balance of phenomena
In all the coating processes, the coating must be deposited by a system favoring the stability of the conditions and the rate of production, i.e. within the framework of dynamic phenomena of change of state (formation of film, drying ,…), physics and physico-chemistry at interfaces (dynamic wetting, surface tension), rheology, physico-chemical interaction with the substrate under thermomechanical constraints.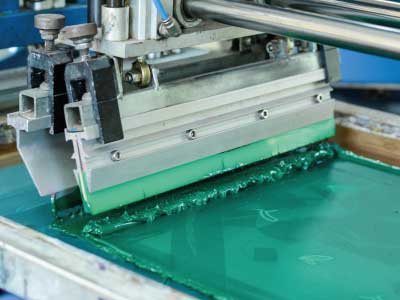 In practice, these questions are essentially addressed by empirical tests, aimed at reaching a satisfactory operating point without moving. Consequently, the search for an optimization point or simply other conditions for other products often involves mobilizing the production tool.
Supporting your coating challenges
RHEONIS puts its expertise, experience and unique methods at your service to support you in your challenges related to coating:
Instrumentally quantify key parameters of coating phenomena to understand variabilities
Instrumentally simulate the variations of conditions to determine the most optimal ones
Anticipate the behavior of formulations
Support the pre-sizing of coating processes
Bring you our expertise in support of your operational procedures
Would you like to discuss your issues directly with our specialists? Do not hesitate to leave us a message, we will respond within 48 hours maximum.
Last Updated on May 16, 2023 by Vincent Billot