Le process extrusion consists of forming parts by transforming the material in an enclosure consisting of a sheath and at least one screw, then forming through a geometry die. There are many exclusion variants: extrusion-sheathing, extrusion-blowing, extrusion-inflation, extrusion-calendering, etc.
While industries commonly extrude various types of materials (plastics, rubber, metals, composites, clays, pasta, etc.), it is not uncommon to encounter defects in the extrudates, difficulties in pumping or conversely blockages of screws, particularly dreaded.
Adjusting an extrusion process, a subtle approach
While some numerical models work well for well-known single-component materials, these are nevertheless unconvincing for complex formulations. In addition, the modeling requires the quantification of numerous parameters, making the operation particularly onerous.
Thus, in practice, the adjustment of an extrusion process is most often carried out by trial and error, relying essentially on the know-how of the line operator. Unfortunately, this process can be tedious, especially for new products.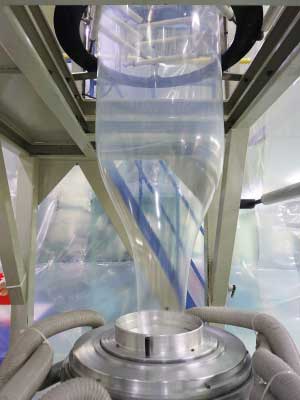 Faced with these limitations of usual practices, the innovative, efficient and proven approaches of RHEONIS constitute an alternative of interest both in the design phase, as well as in industrialization or problem solving.
Supporting your extrusion challenges
RHEONIS has developed unique instrumental and modeling methods to support you in your extrusion challenges:
Instrumentally quantify key parameters in the extrusion phenomenon
Model your extrusion process using simplified approaches and determine the appropriate settings
Develop specific models for particular extrusion processes
Optimize the formulation with regard to the process
Bring you our expertise in support of your operational procedures
Would you like to discuss your issues directly with our specialists? Do not hesitate to leave us a message, we will respond within 48 hours maximum.
Last Updated on September 13, 2022 by Vincent Billot