Resins are one of the most common industrial substances, used as the main constituent of parts shaped by various processes thermomechanical (extrusion, molding, injection, etc.), as an interface or filler product or as a matrix for composites.
Whether thermoplastic or thermosetting, synthetic or biosourced, recyclable or not, the formulation, industrialization and application of resins poses industrial challenges closely linked to their physical behavior.
The sensitivity of resins
Resin shaping processes are generally sensitive to different aspects of resin behavior: their setting kinetics and their viscosity are well known, but other rheological, tribological or interface properties also often play a role.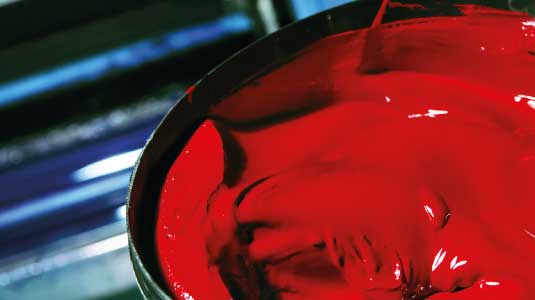 Thus, the work of formulation as of industrialization or problem solving in production or application gains from being reinforced by the pragmatic and advanced experimental approaches of RHEONIS.
Accompany your challenges related to resins (epoxy, PU, ​​PE, PEEK, PPS, PEI, phenolic,…)
RHEONIS puts at your service its tailor-made approach, its unique expertise and methods and its experience of resins (epoxy, PU, ​​PE, PEEK, PPS, PEI, phenolic, etc.), their additives and their implementation processes (mixed, pumping, extruding, coating, injection, impregnation, drying, dosage, …) for your industrial challenges:
Master the influence of formulation factors and the coupling with process parameters
Determine the parameter ranges suitable for extrusion, injection or other processes
Make reformulation more reliable
Permanently solve problems in production
Accelerate your formulation developments or innovations
Would you like to discuss your issues directly with our specialists? Do not hesitate to leave us a message, we will respond within 48 hours maximum.
Last Updated on September 7, 2022 by Vincent Billot