Develop and optimise your thermomechanical processes and applications of complex products
You want to solve processing issues ? You feel that you need a deeper understanding or influencing factors to master variabilities ? You want to identify optimised operating point  or liabilise your choices of equipment ? You are interested in developing process/product model or to develop innovative processses ?
RHEONIS is at your side with taylor-made services and collaborations adapted to your processes and matters.
Transformation process
Mastering the influence of thermomechanical process (pumping, mixing, agitation, extrusion, thermal treatment, …) on the behaviour and transformations of powders, non-newtonian and high-viscosity fluids, pastes and phase transition products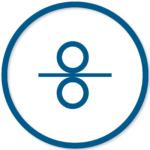 Application process
Anticipate and improve the efficiency of your application process (spraying, atomization, roll-coating, serigraphy, 3D printing, injection, …) for your complex products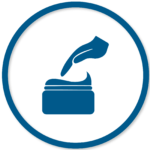 Use
Understanding the influencing factors of stability, aging, use and sensory properties
Improvements and solutions for processes and applications existing or to come

We developed original methods for a broad range of process, application and use of powder, fluids, pastes or transition phase products. Discover a few case studies (only in french for the moment, sorry :))