Our unique approach for your industrial challenges
RHEONIS is at your side for your challenges regarding behaviour and transformation of matter (powder, complex fluid, paste, phase-changing product, semi-solid, soft material).
Improve the present and prepare the future
Our unique approach combine expertise and R&D for many industrial challenges : Problem solving, optimisation, internalisation of methods or development of innovation.
We provide quick results, robust recommandations, operative improvements and innovative solutions for your various degrees of control : Matter – Product – Process – Application – Equipment – Measure – Instrumentation – Methods – Skills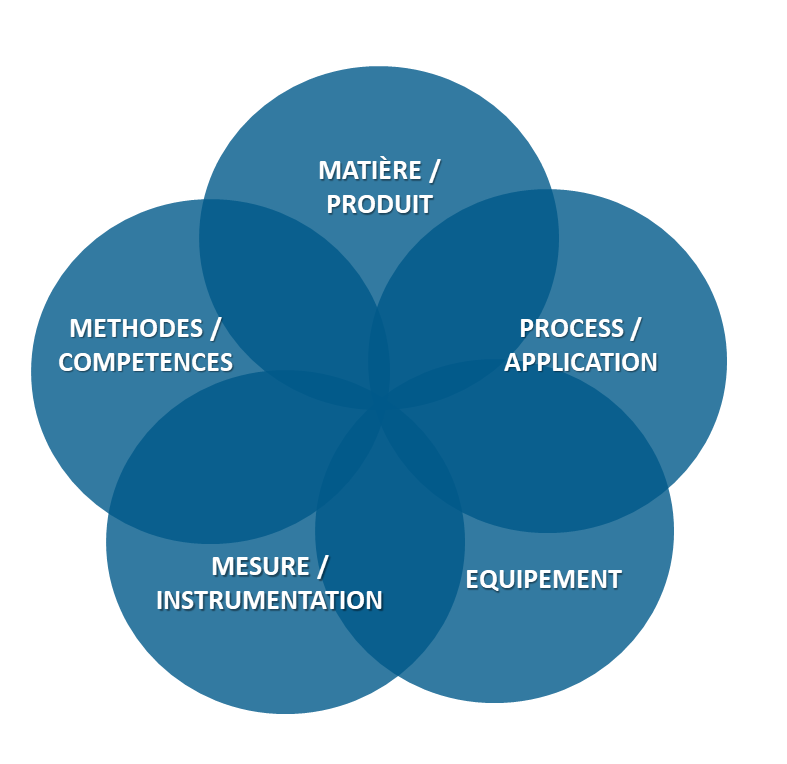 A unique systemic approach
Our approach is transveral and systemic and we provide solutions and methods adapted at various levels of organisation :
R&D – Industrialisation – Production – Application – Quality – Laboratory – Facilities – Improvement – Marketing.
Our tailor-made services are designed for supporting your challenges step by step, from diagnosis and need analysis to internalisation of solutions or methods.
Long-term added-values
Fast and significant Return-on-Investment and mutualised benefits for your technical teams :
Increase of the time-to-market
Optimisation of process performance

Improvement of technical efficiency in R&D and innovation

Harmonisation of pratices between R&D, industrialisation, production and quality

Innovative and sustainable solutions