Case Study – Feasibility of hydrogel
microencapsulation of an active ingredient
Applicant department : R&D
The Client wants to use a highly hydrophilic and hygroscopic compound as an active ingredient for hygiene products. Following several unsuccessfull attempts with usual approaches, the Client asked RHEONIS for its support in identifying and evaluating solutions.
Identifying and validating encapsulating system's feasability
For answering this request, RHEONIS used its full know-how regarding interesting compounds for the encapsulation, mechanical and physico-chemical process (simple extrusion, emulsification, spray-drying) added to its experimental equipments.
The steps of the study were the following :
Bibliographic researches and definition of the interesting system
Sourcing of the raw materials
Elaboration of a formulation protocol
Development of encapsulation protocol at laboratory scale
Feasibility tests and time tracking of the release of the active ingredient
Edition of a report of findings and perspective for future studies
Jauge systémique d'intervention
Mesure & Instrumentation

30%
Méthodes pour l'Industrie

50%
Combine functionnal, technical and economical evaluation

This study brought to the Client, in a short time, different paths of viable encapsulation on the scientific plan. The theoretically more effective solutions have been technically tested and validated in laboratory conditions. The efficiency of encapsulation has been measured and confirmed and some ways of optimization have been identified for further developments.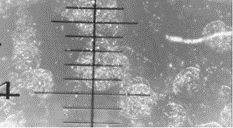 RHEONIS' hybrid know-how
Good knowledge of polymer systems Connaissance des systèmes polymères
High-efficiency technical bibliographic study for options' identification
Adapted, modular and efficient technical resources for R&D
Industry-oriented approach
Any question regarding your encapsulation projects and issues ? Feel free to contact us, we'll be glad to discuss the subject with you.
Last Updated on 10 mars 2021 by Vincent Billot