Packaging by filling/dosing is a process current, nevertheless sometimes posing difficulties for products of the type pasty or powdery.
In addition to the dosing operation itself, upstream problems at the level of the feed or the distribution in the channels of the dosing machine may appear.
Filling/dosing issues, from product supply to the nozzle
At the outlet of the nozzle, depending on the filling rates, certain products may exhibit elastic or stringy behaviors, liable to cause packaging defects.
Further on, clogging during the industrialization of a new formulation on installations is another type of problem, requiring the installations to be adapted.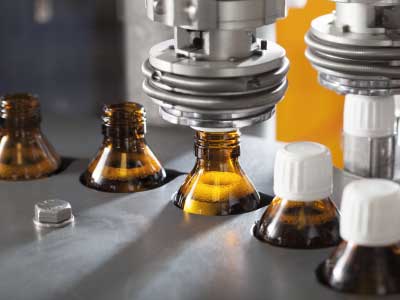 Accompanying your filling-dosing challenges
RHEONIS puts its expertise, its experience of states of complex materials and its unique methods to support you in your dosing-filling challenges:
Understand the causes of problems and optimization factors
Dimension the possible adaptations of your installations
Develop predictive instrumental protocols
Optimize the formulation with regard to the process
Would you like to discuss your issues directly with our specialists? Do not hesitate to leave us a message, we will respond within 48 hours maximum.
Last Updated on September 21, 2022 by Vincent Billot